Introducing: Saving Custom Settings
79
You asked, we listened. This season we've been working hard on introducing one of our most highly requested features, the ability to save custom settings. When logged into your account you'll have the ability to save league settings for your custom leagues this season to make it quicker and easier to access projections during drafts and in season that are custom tailed to your league settings.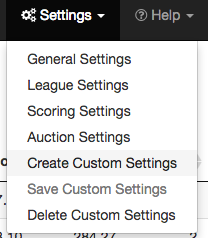 First log into your account.  Then input your league settings and click on "Create Custom Settings" under "Settings".  You'll be able to create and save one custom setting with a free account, and unlimited custom settings with an FFA Insider subscription.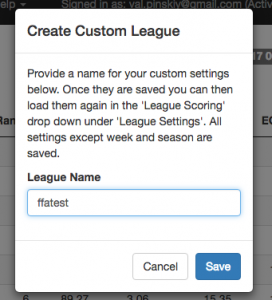 Then name your custom settings and click "Save".
After creating custom settings, you can update custom settings by making edits to the custom settings, and then click on "Save Custom Settings" under "Settings."
Loading Custom Settings
The next time you open the app, you will be able to load these custom scoring settings under the "League Settings". Make sure to select your newly custom setting in the "League Scoring" dropdown box.