Scraping Fantasy Football Projections from the Web
77
In this post, I show how to download fantasy football projections from the web using R.  In prior posts, I showed how to scrape projections from ESPN, CBS, NFL.com, and FantasyPros.  In this post, I compile the R scripts for scraping projections from these sites, in addition to the following sites: Accuscore, Fantasy Football Nerd, FantasySharks, FFtoday, Footballguys, FOX Sports, WalterFootball, and Yahoo.
Why Scrape Projections?
Scraping projections from multiple sources on the web allows us to automate importing the projections with a simple script.  Automation makes importing more efficient so we don't have to manually download the projections whenever they're updated.  Once we import all of the projections, there's a lot we can do with them, like:
The R Scripts
To scrape the projections from the websites, I use the readHTMLTable function from the XML package in R.  Here's an example of how to scrape projections from FantasyPros:
The R Scripts for scraping the different sources are located below (note that updated scripts are available via our ffanalytics R package):
Density Plot
Below is a density plot of the projections from the different sources: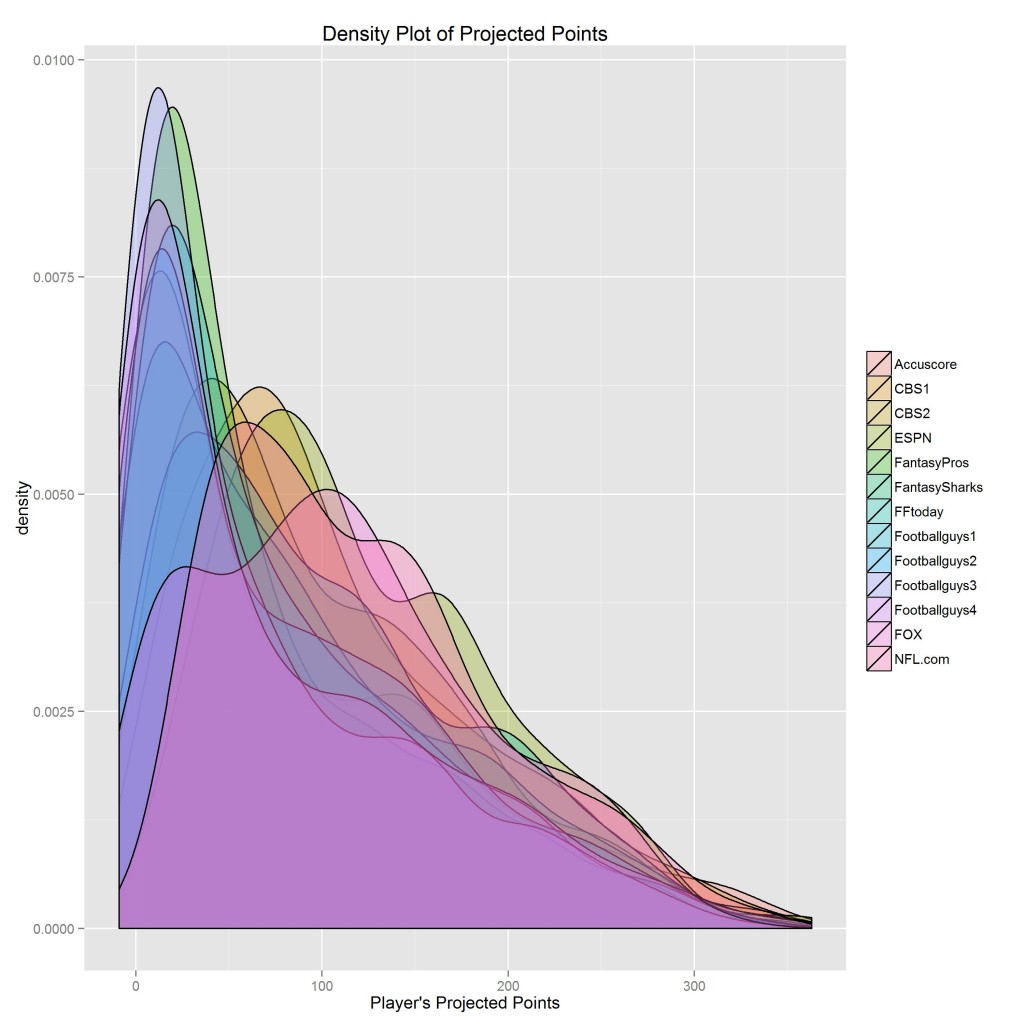 Conclusion
Scraping projections from the web is fast, easy, and automated with R.  Once you've downloaded the projections, there's so much you can do with the data to help you win your league!  Let me know in the comments if there are other sources you want included (please provide a link).