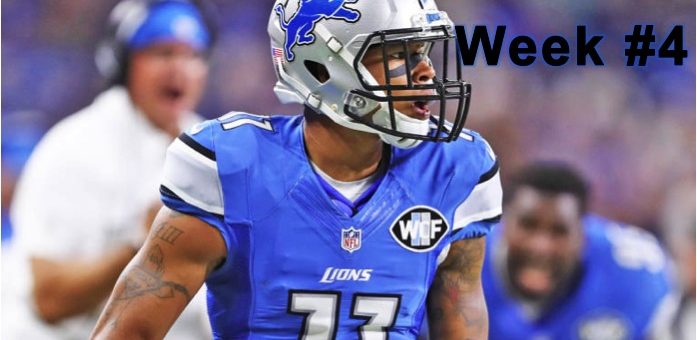 Trading is an important skill to master in order to improve your fantasy football team. In economics, trading is typically seen as a tool that allows both sides to improve. Even with the worst of drafts, through precision trading, a season can be salvaged. When creating trades, typically an owner persists in taking an "I win; you lose position," looking out for only his or her own self-interests. In order to get to YES on a trade, the interests of the other person must be taken into account. There is absolutely nothing wrong with a mutual gain, as the other teams in the league are missing out. When determining your own interests, trade from your strength. It's all about maximizing the VOR (Value Over Replacement) of your starters. Additionally, maybe you excel at finding sleeper Free Agent Wide Receivers; then do not be afraid to trade away your current guys expecting future newcomer impacts. Here are a few ways to determine your opponents' interests: do they like a certain player, are they biased towards a certain team, or do they simply like players who are hot at the moment? There are many more themes to discover and it really comes down to learning your opponents. It is important to note that most people value their own players higher than those of other owners; after all they did either draft them ahead of anyone else or pick them up/pay more in free agency. If you play in an auction league, check back to see the second highest bidder on a specific player, checking whom that was may tell you who places the next highest value on that player.
Interests are important but there are even greater underlying points of owners to take advantage of. In the study of negotiations, there is a model known as the PIN iceberg. The top of the iceberg is the Position, which is what someone wants, next is the Interests, which is why they want it, and finally Needs & Fears, which is why they must have it. The farther you go down the iceberg the greater you understand what your opponent desires. To determine one's needs simply look at their roster and eyeball where they lack VOR or depth. Most people think somewhat rationally, and can identify the same needs/know what needs to be improved. Fears on the other hand, are a bit trickier to determine and use a great deal of intuition.
Here is an example roster:
QB Kirk Cousins
RB Frank Gore
RB Giovani Bernard
WR DeAndre Hopkins
WR Jordy Nelson
FLEX Michael Crabtree
TE Kyle Rudolph
BE Allen Hurns (WR)
BE Jamison Crowder (WR)
BE Derrick Henry (RB)
BE T.J. Yeldon (RB)
BE Jonathan Stewart (RB)
BE Andy Dalton (QB)
This team undoubtedly needs starting RB help, but its manager also has an underlying fear that Kyle Rudolph may not be able to sustain TE1 production and with no bench option has a bit of a hole should this be the case. By understanding someone's fears, you may be able to offer someone a more intriguing package of players. One fear that people commonly have is prospective injuries. Many Le'Veon Bell owners would love to acquire DeAngelo Williams in a trade right now, just in case…
The list of fantasy football trade strategies goes on and on and will be touched upon more in future weeks. Feel free to share any of your personal strategies in the comment section below. One last tip that I have is to compare your league's projections to that of ours here. Sometimes certain websites such as ESPN overvalue or undervalue players and owners may incorrectly lean on these projections when considering trade decisions.
---
My Favorite Value Plays this week are:
RB Jordan Howard (CHI) (vs. Lions)
With Jeremy Langford and likely Ka'Deem Carey out this Sunday against the Lions, Howard should take full control of the Running Back job in Chicago. The Bears average around 17 carries a game, throwing a few passes to RBs as well. The Lions do give up plenty of yards, just not very many rushing TDs. Take Howard simply for the volume and cheap price.
WR Tyrell Williams (SD) (vs. Saints)
The porous Saints defense will play the Chargers on a short week making any Charger a respectable play. Of all the Chargers' key fantasy players, Williams has the cheapest price. Williams has consistently had 60+ yards every game this season, and is a good bet to catch a TD on the Saints for a solid base of about 14 (1/2PPR) points.
WR Marvin Jones (DET) (vs. Bears)
Marvin Jones is the number one wide receiver in all of Fantasy Football this year. In previous seasons, the Bears did have a top corner in Kyle Fuller who could slow down a receiver like Jones; however Fuller has just been placed on IR and will be out for at least 8 more weeks. Despite Jones' success and solid matchup he still carries relatively low prices on daily fantasy websites.