New App Now Available For Beta Testing
15
We are introducing a new app—with exclusive first beta access for FFA Insiders. For more info about FFA Insider and how to sign up, see here: https://fantasyfootballanalytics.net/2016/08/introducing-ffa-insider.html. This offseason we've been working hard to introduce the next generation of our FFA Projection and Lineup Optimizer apps and are excited to provide to our subscribers to test out and provide feedback. You can access the new app at the link below:
https://apps.fantasyfootballanalytics.net/
UI
The new app has a cleaner and easier-to-use interface.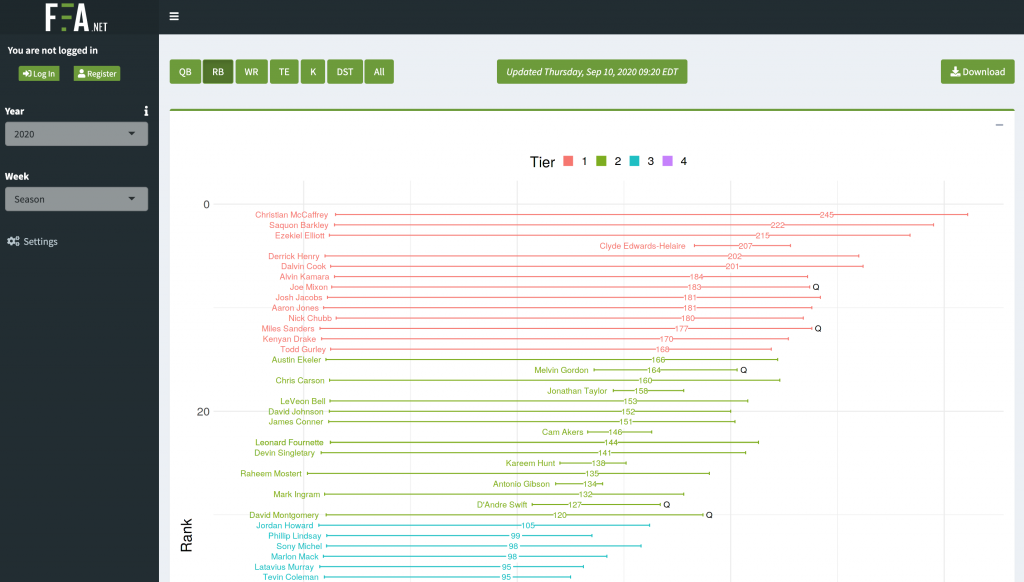 Optimization
The app takes some time to load (please be patient during initial load), but should be much faster and more responsive once it has fully loaded. We are working hard to optimize the app to improve loading and computation times, which should result in an overall smoother experience.
Features
This new app has a similar feature set to the original FFA apps but it has been optimized for mobile use. We use Plotly for mobile graphing and are continuing to optimize the code to be more responsive once fully loaded. The app also pulls from the same datasets as our current app.
Feedback
We have greatly improved the apps over the years in response to feedback from our users. Give it a test run and let us know your thoughts in the comments (or via our Google form for bug reporting)!
-FFA Team